Having enjoyed last year's day at Rock Werchter so much, we got to tickets to see Red Hot Chili Peppers at Rock Werchter 2023 this year.
The Black Keys
Since it was a work day, we only got there around 6.30pm and first up were the Black Keys. They were not really our thing, but it was a good start to the evening.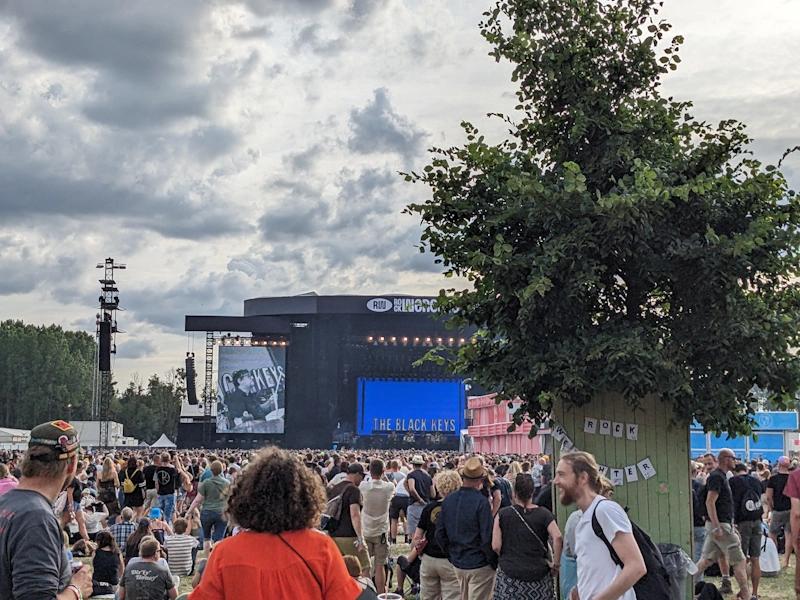 The Hu
Whilst waiting for Liam Gallagher to appear on the main stage, we walked around a little and caught the last few minutes of The Hu on the Klub C stage. They are a monogolian rock / techno / group whom I did not know before and they were great. I will have to find another show of theirs!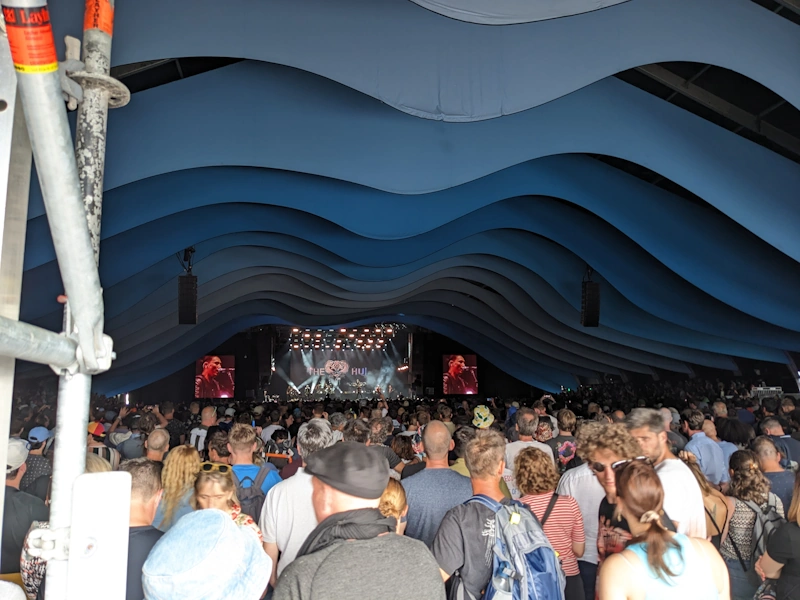 Pup
Then we ambled over to the Slope where we watched Canadian group Pup for about 15 minutes, who were also good fun whith fantastic music. Interestingly the Slope had been turned around so it faced the stage, rather than the stage being underneath it!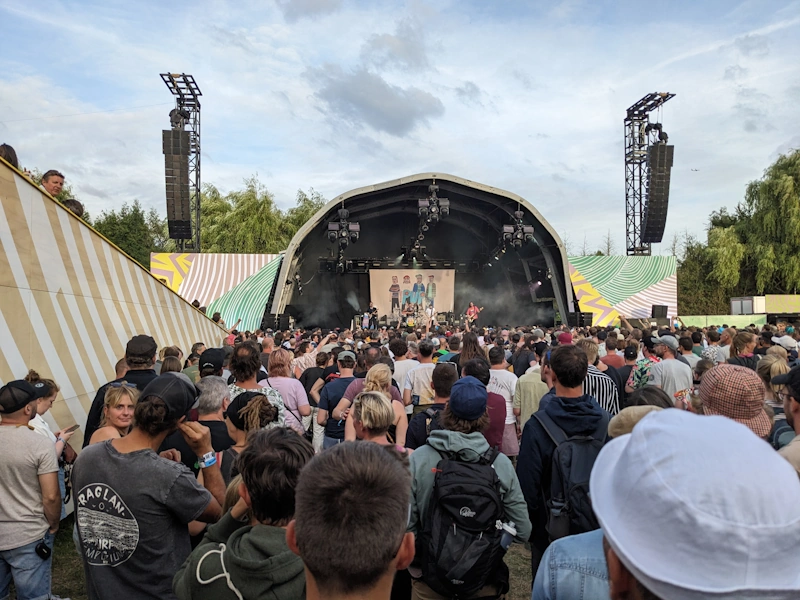 Liam Gallagher
We returned to the main stage to watch Liam Gallagher play, but we were not impressed. Nor were the crowd I don't think. Oasis were great in their day and their songs are still fantastic. But on stage, Liam was very poor and lifeless. I realise that is his thing, but times have changed and I think crowds expect more of a show. It didn't help that he completely failed to build up a connection with the crowd - his arrogant appearance and inuendos not really making an impact. You're not in Manchester, Liam, it's Rock Werchter!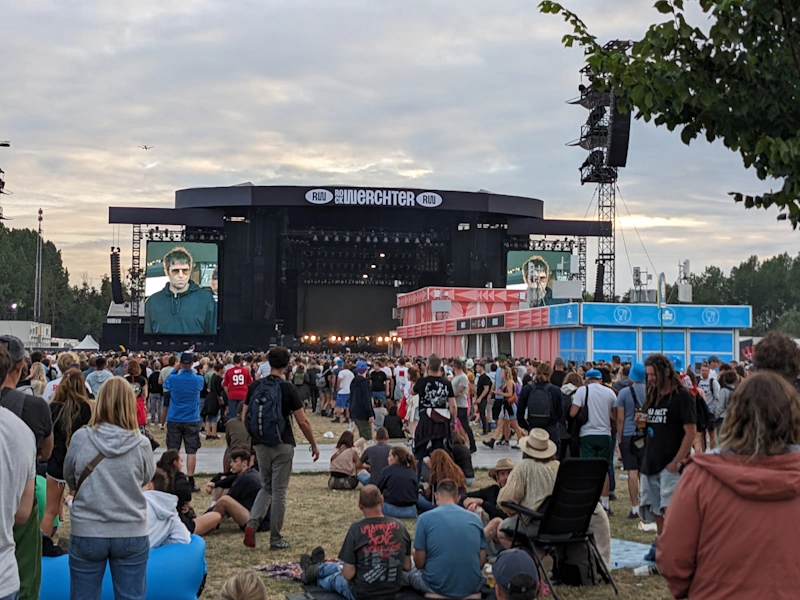 Red Hot Chili Peppers
We hung around near the front of the Main stage for an hour, until Red Hot Chili Peppers were on at 23:30. We were thinking of getting into the enclosure right in front of the stage, but decided not to. So we watched them from the "second row" as it were. They were great!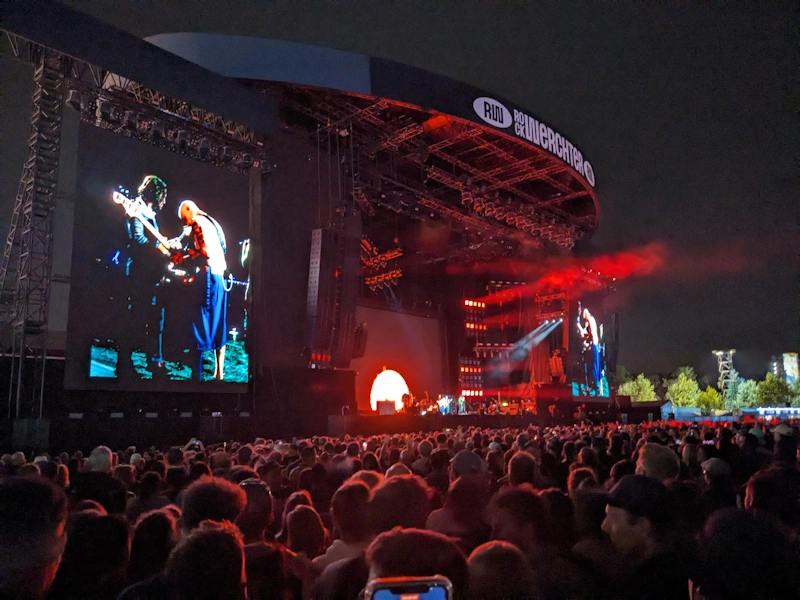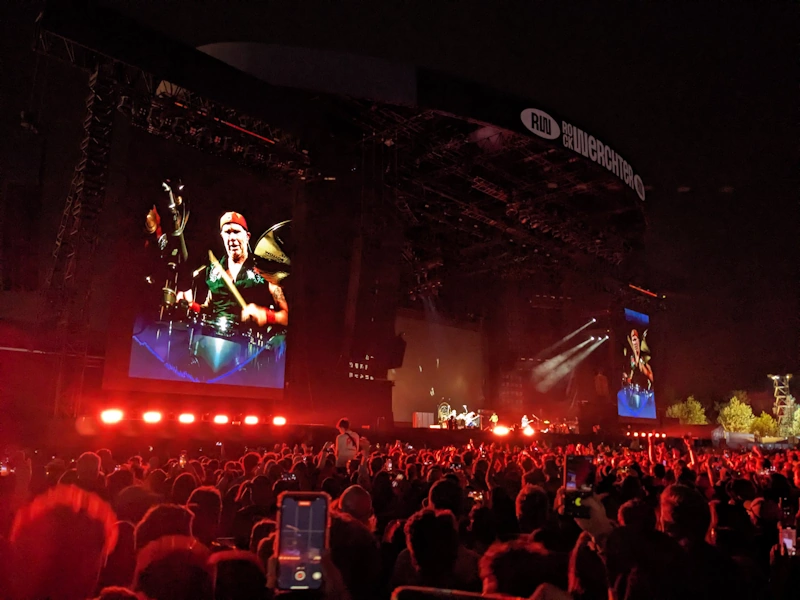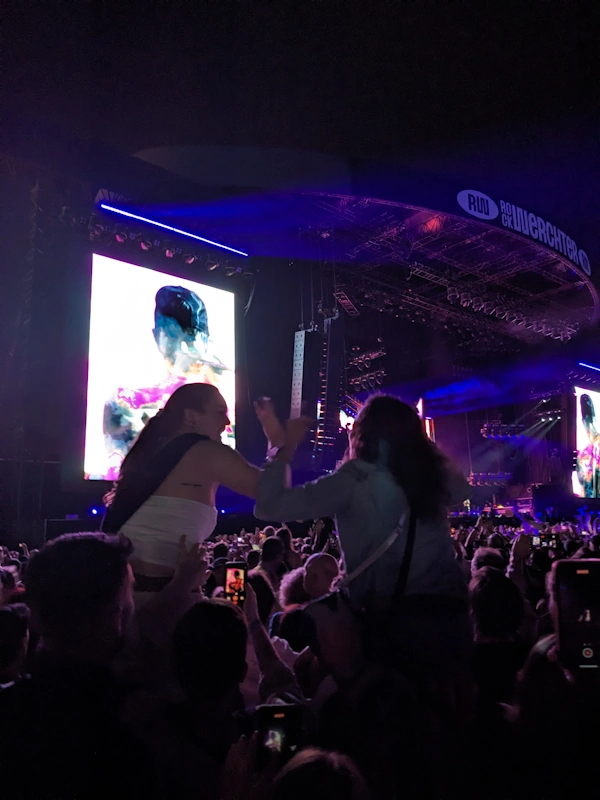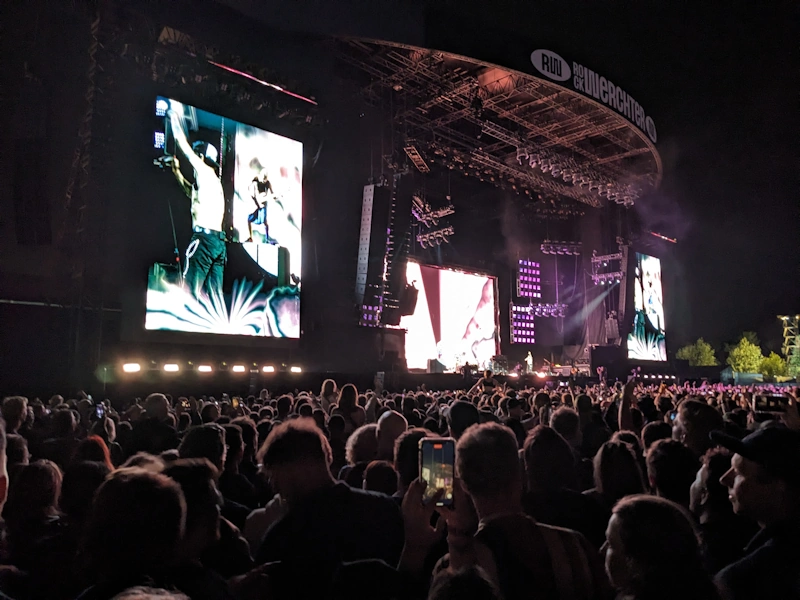 Good Night Rock Werchter, again!