This is an old post (from around 2003) from an old site of mine, which I am resurrecting here. So apologies for the rather lo-res images. But 15 years ago, that was state of the art for web publishing!
Boliartsi

Boliartsi is the village Nasi is from and where I lived for three months upon arrival in Bulgaria. It is a friendly, typical Bulgarian village where everybody knows each other and life moves at a pleasant pace.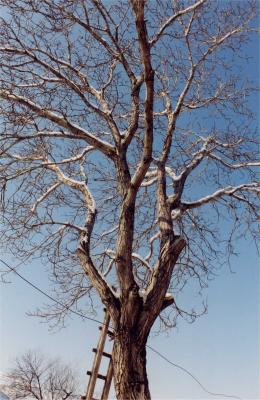 Asenovgrad

Asenovgrad is a small town, about 10km south of Boliartsi, wonderfully nestled in the foot of the Rhodope mountains It's trademark is Asen's Krepost (castle) built on a rock jutting out of the mountains and overlooking the town.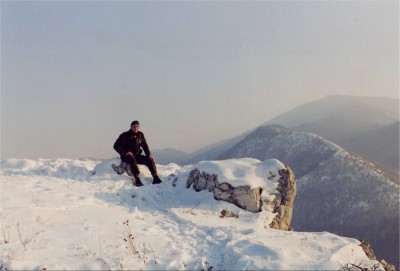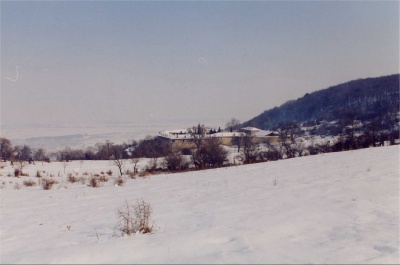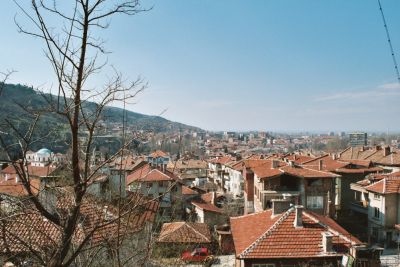 Bachkovo Monastery

Bachkovo Monastery is the second largest monastery in Bulgaria, situated about 10km south of Asenovgrad on the road to Smolyan in the Rhodope mountains.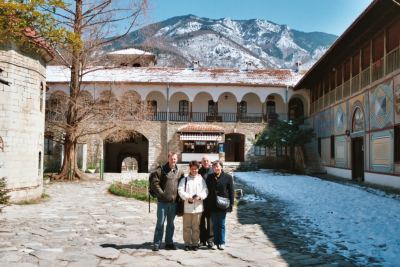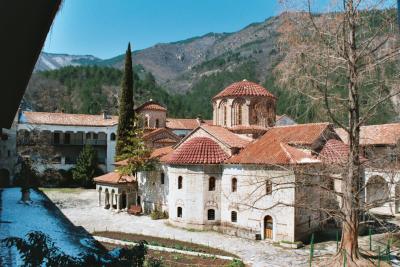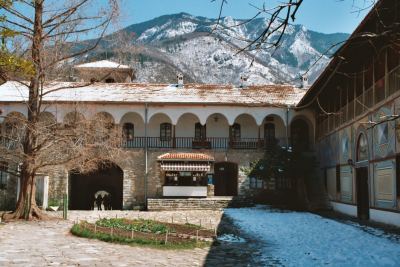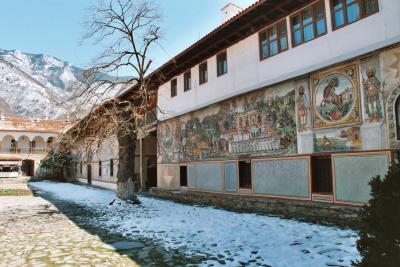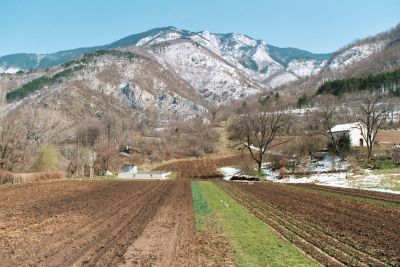 Plovdiv

Plovdiv is Bulgaria's second largest city. Economically and politically it may well play second fiddle to Sofia, but culturally it is probably unsurpassed in Bulgaria. The amazing Roman Amphitheatre alone, overlooking the town, makes it worth a visit.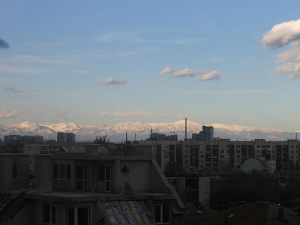 Nesebur and Sozopol

Nesebur, about 50km north of Burgas, is quite possibly the town with highest tourist density in summer and for good reason. Built on a tiny island with just a small road linking it to the mainland, it is crammed with old churches and ruins as well as cafes, restaurants and small hotels. It is the most important cultural town on Bulgaria's black sea coast and therefore draws in the tourists. Sozopol, about 50km south of Burgas, is a town very similar to Nesebur, but not having quite the same cultural importance, it is far more relaxed and tends to attract more local tourists than Nesebur. It is equally pretty though.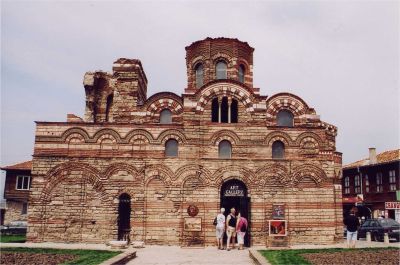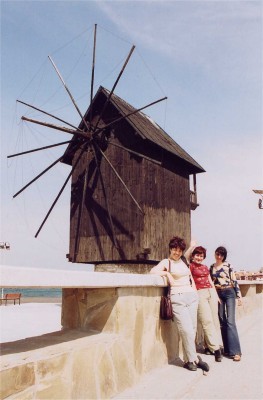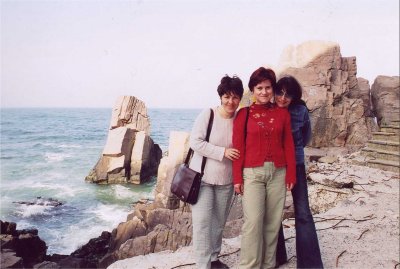 Varna

Varna is Bulgaria's third largest city and the main gateway for foreigners to the black sea coast. Whilst it has some interesting cultural attractions (more so in its surroundings), it's main attraction is it's beach and nightlife.
Aladja Monastery

About 20km north of Varna, this interesting little monastery is carved into limestone rocks a couple of kilometers from the coast.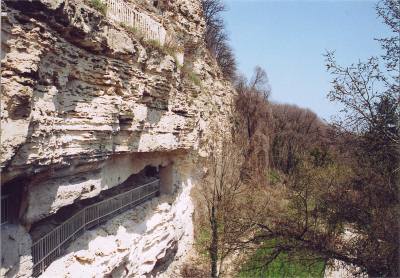 Balchik

Balchik, 30km north of Varna, is famous for its botanical gardens. Built by a former King of Romania for his wife, its location on the cliffs overlooking the sea makes them the prettiest gardens I have seen in Bulgaria.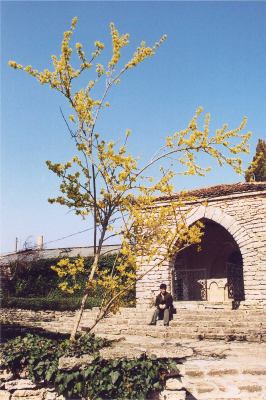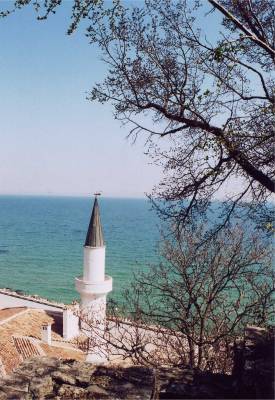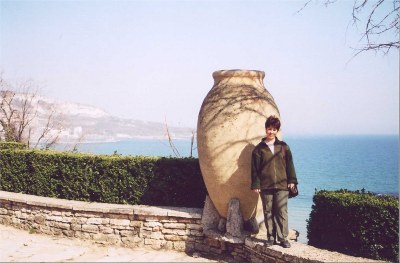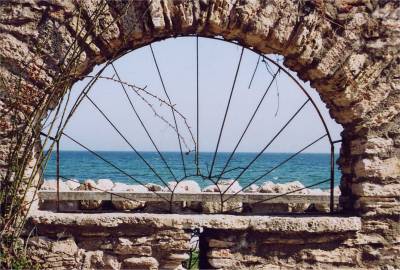 Dobrich

The main attraction of Dobrich, 50km north of Varna, is the rebuilt old town which now hosts a multitude of arts and crafts workshops. It also has a massive man made lake setting, which would be very beautiful, if the council could afford to fill it with water!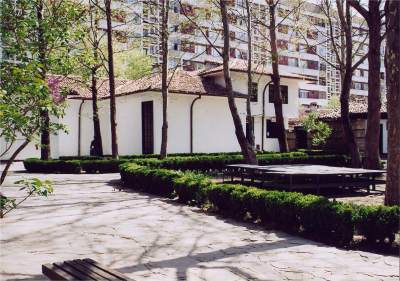 Madara

Madara, near Shumen, is famous for the Madara Horseman, carved into the cliffs around trhe 8th century AD to commemorate the creation of the first Bulgarian state. In the surrounding area there are also numerous caves, a fortress and some tombs. Climbing the cliffs to the fortress is worth it for the views alone.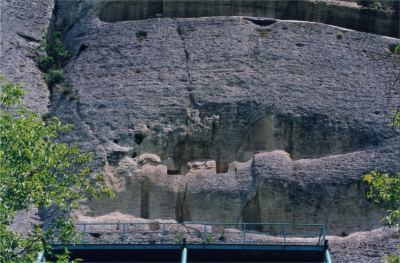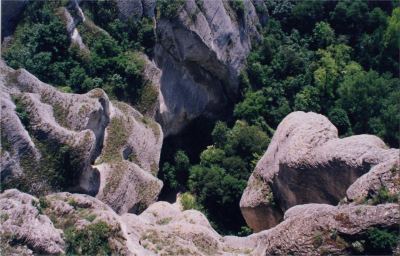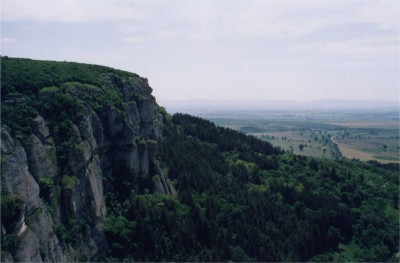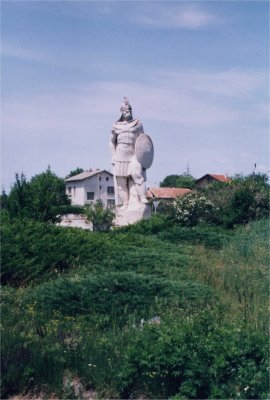 Veliko Tarnovo

Once the capital of Bulgaria, Veliko Tarnovo, is wonderfully nestled in the gorge of99999 the Yantra river. It's main attraction is the well restored old town as well the impressive Tsarevets fortress. Also nearby, the village of Arbanassi is well worth a visit.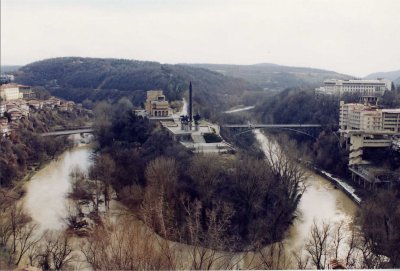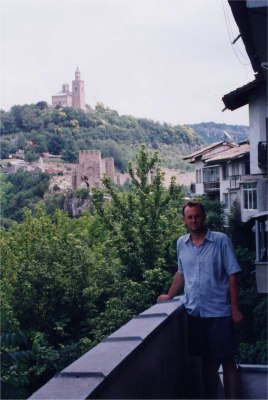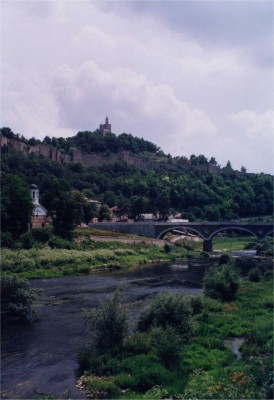 Sofia

Sofia is Bulgaria's Capital and also it's largest city, with a population of well over a million. The city itself is not so attractive, although it does have plenty of interesting sites. It is, however, a good location for day trips to the surrounding mountains and to places such as Bansko, Rila and the Borovets ski resort.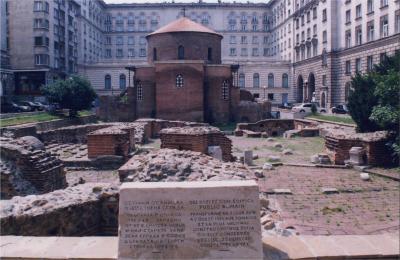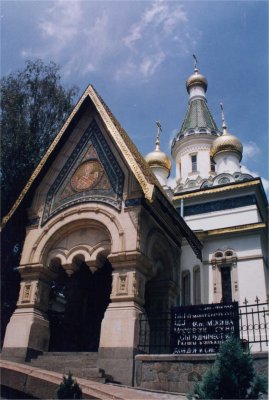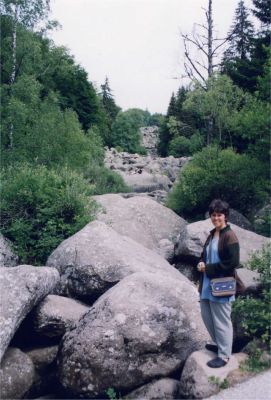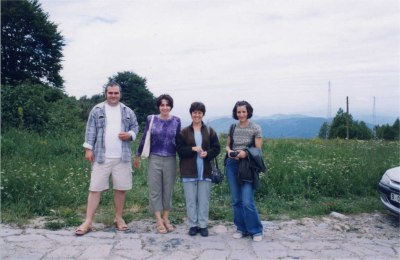 Rila Monastery

Rila is Bulgaria's largest and most important monastery. Whislt all Bulgarian monasteries are undoubtly very pretty, Rila is perhaps its most beautiful.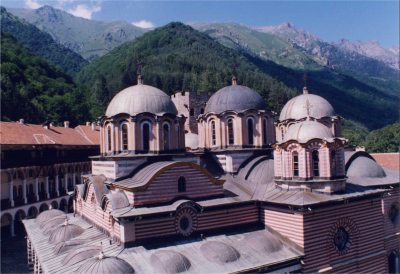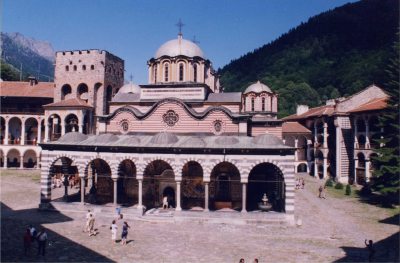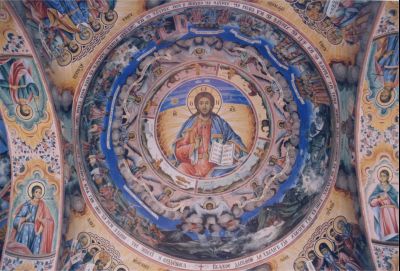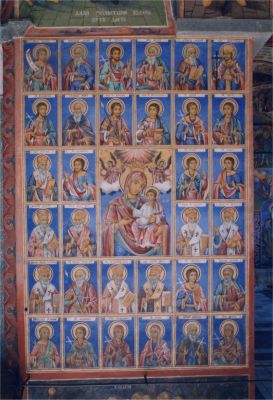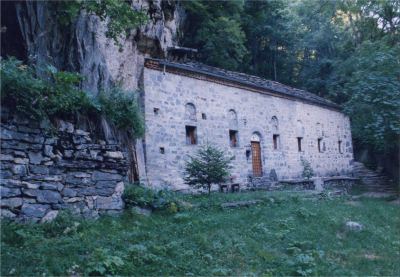 Blagoevgrad

Blagoevgrad, some 100km south of Sofia, is a relatively attractive town with a wonderfully restored old town and a nice central square. Being the location of the American Unversity, it is also very lively with many cafes and pubs.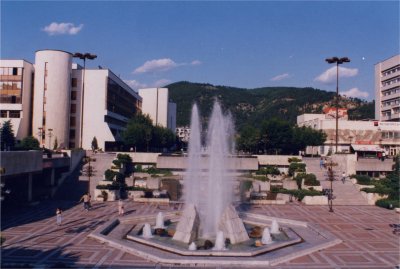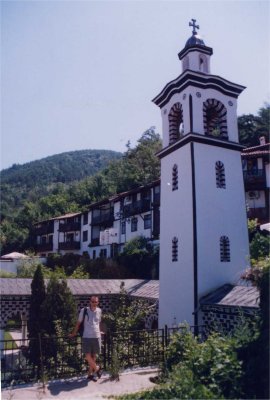 Melnik

Melnik is a pretty village about 20km from the Greek border and is famous for its national revival period housing and renowned for the quality of its wines.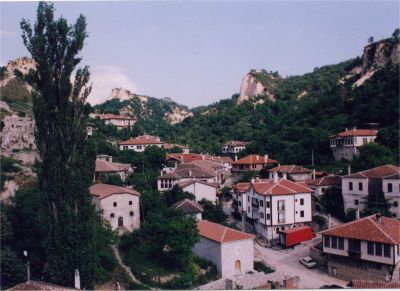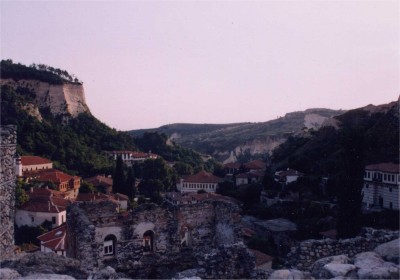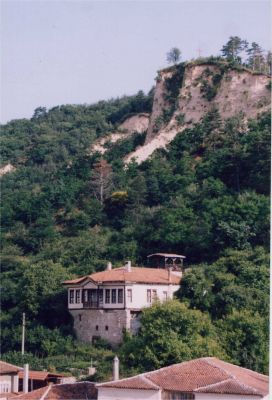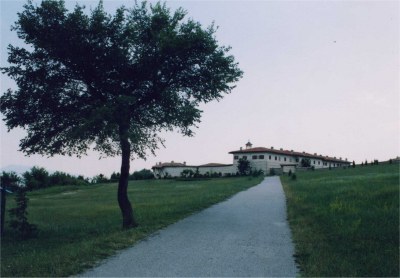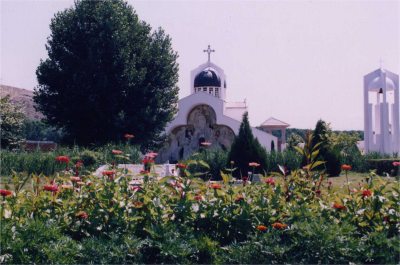 Bansko

Bansko is possibly the highlight of the Pirin mountains and makes wonderful base from which to start hiking and exploring the area.