A week in Cornwall - Polzeath
Polzeath
On our second day we headed to Polzeath to check out the beach. Polzeath is a lovely beach, full of surfers waiting to catch the next wave. It looked like we had turned up in Surfers Paradise.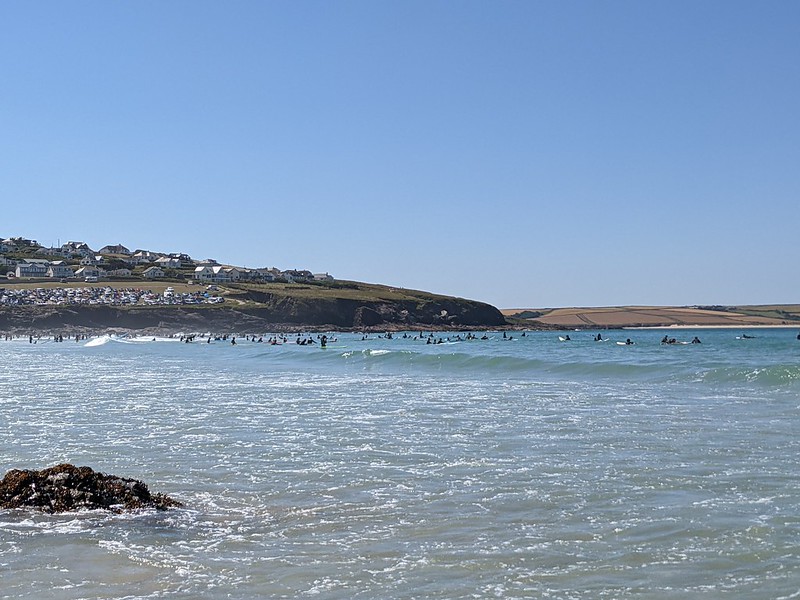 The water was cold, around 17°C, but "it's alright once you are in". So we spent quite some time splashing around in the waves, before drying out with some sunbathing.
Then we headed on the coastal path around Polzeath. This was a lovely one hour walk back to our car, which we had parked at Pentireglaze. The path has stunning views of Polzeath and the surrounding hills and cliffs.