A week in France - Paris Day Two
Day two in Paris started well and we managed to get into town in a more reasonable time.
Sacre Coeur
In fact we went all the way to the Sacre Coeur on the Montmartre to get a nice view of the city. Unfortunately the weather was not good in the morning, so we spent some time sheltering from the rain showers in the local cafes and thrift shops.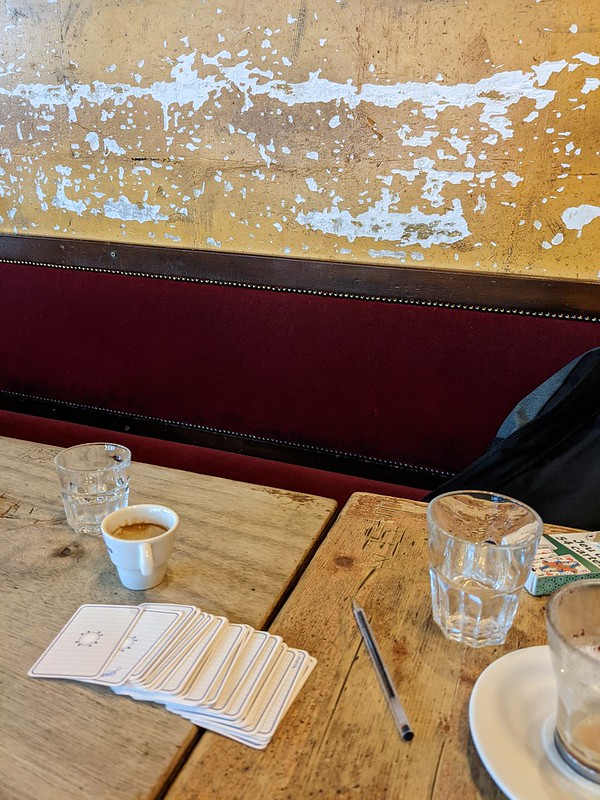 Eventually the weather brightened up after lunch, so we walked up the hill to the church.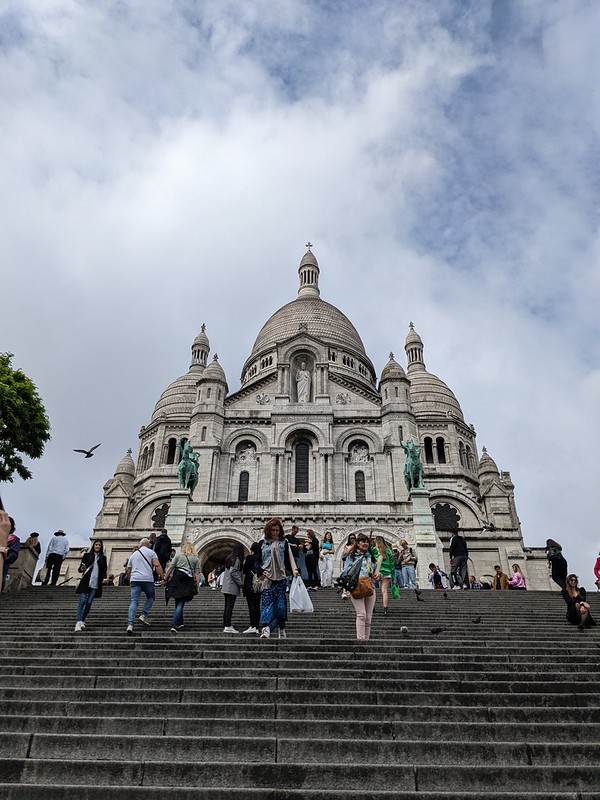 The view from the top is fantastic, but unfortunately the Eiffel Tower is hidden off to the right behind the trees, although from the right spot you can see it peaking out in all its grandeur.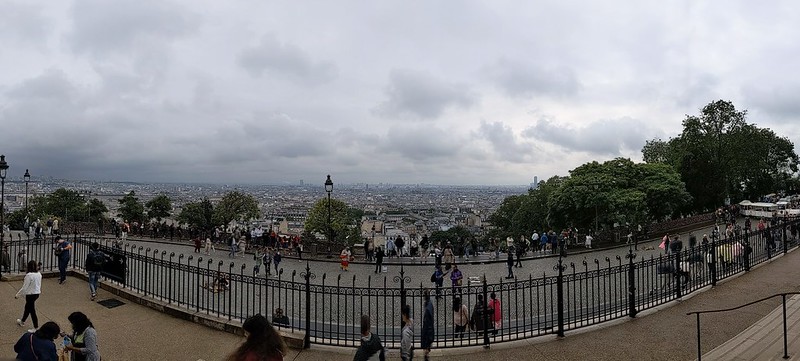 Just as we were sat on the steps, a deux chevaux drove past with it's exhaust banging on the ground. Paris at it's best. 🙂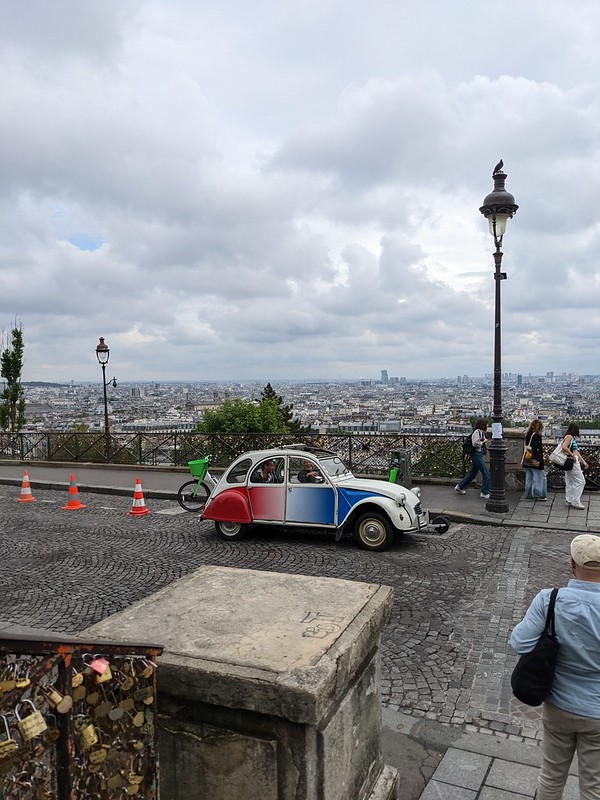 Centre Pompidou
We headed back down the hill and into town using the funicular, which we only then realised was actually included in the local transport system.
In the afternoon we headed back into the centre of Paris. First to look at the Centre Pompidou and then to do some more thrift shopping.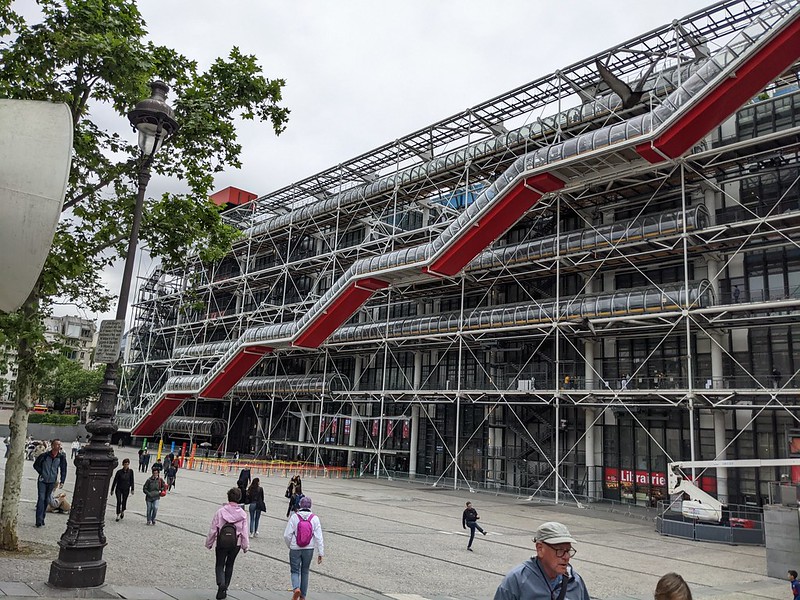 The walk also took us past the Hotel de Ville of Paris - it's townhall.