A week in France - Versailles
Just as we were leaving Paris for Orleans, we decided to make a hard right and head for Versailles, possibly the world's nest known castle. We managed to park right next to the entrance (we only realised the cost on leaving...) and walked straight up to the entrance, well we would have done had it not been for the queues.
Queues
Whilst trying to judge the time the queue would take and discussing the merits of getting a ticket to see the castle or not, we got to admire the golden gates and the magnificent castle behind them.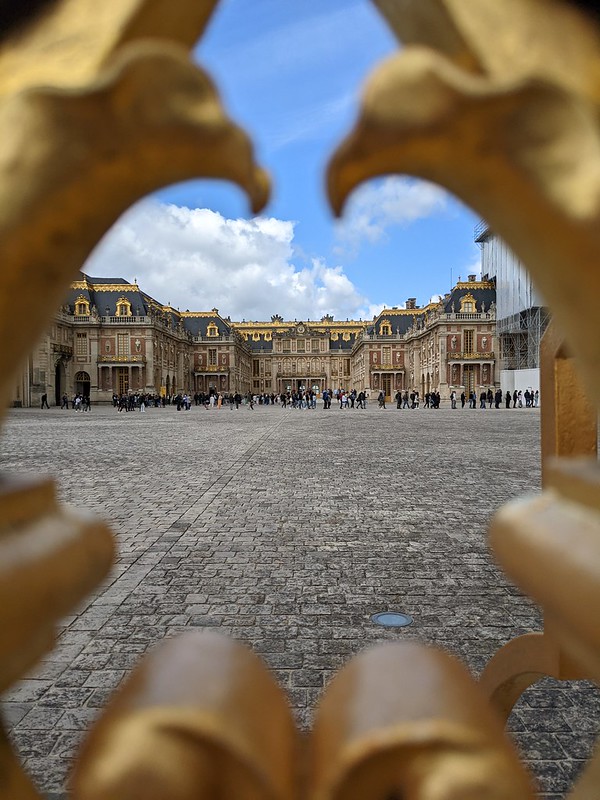 Eventually we decided it would be worth the wait so went inside the ticket shop only to be confronted by another queue to buy the tickets. The online shop was unusable on my phone, so we gave up and decided to have a look "out back".
Gardens
Interestingly there were no queues to see the gardens, so we walked up to the ticket stand paid our 11 Euros each and entered the rather impressive back yard of Versailles. Just this side minor annex would make most people proud.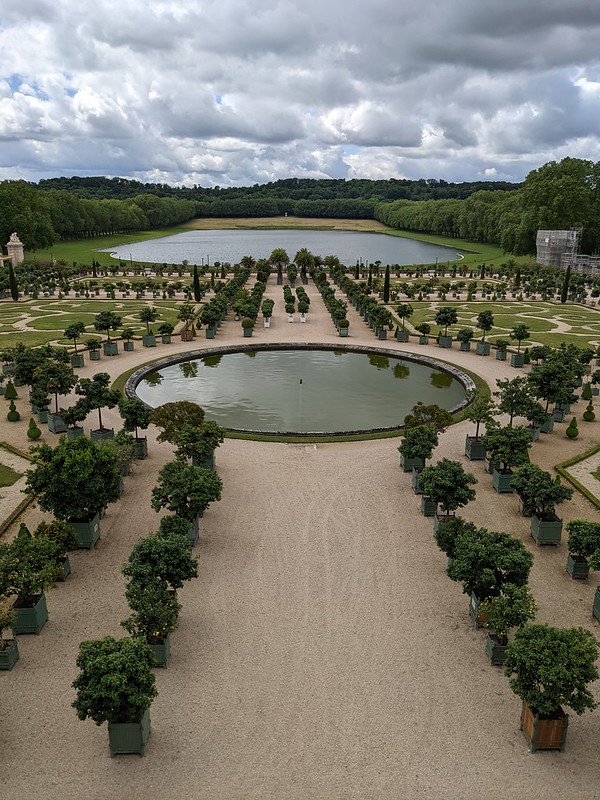 Fountains
In fact the Versailles gardens is a really a set of fantastic fountains linked to by equally impressive paths through the groves. The fountains have rather royal sounding names like Dauphin, Ballroom, Theatre of Water and Dragon pool. In fact the most impressive was in the Mirror pool, where we watched a wonderful fountain display accompanied by baroque music.
But there were many others, which you can see at the end of this page.
Canal and Statues
We spent the rest of the wandering around the gardens. This included a nice lunch in the bistro next to the canal.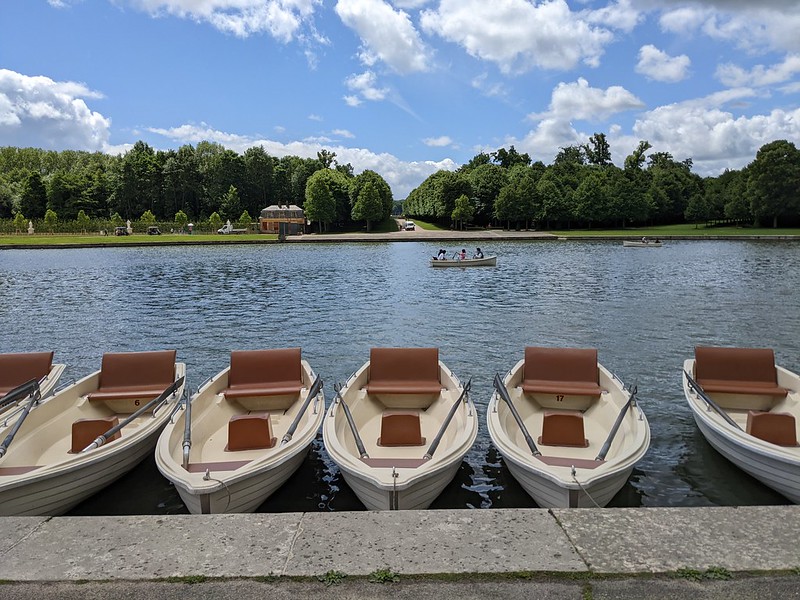 There were plenty of statues to admire and lots of groves to wander through, before discovering yet another fountain!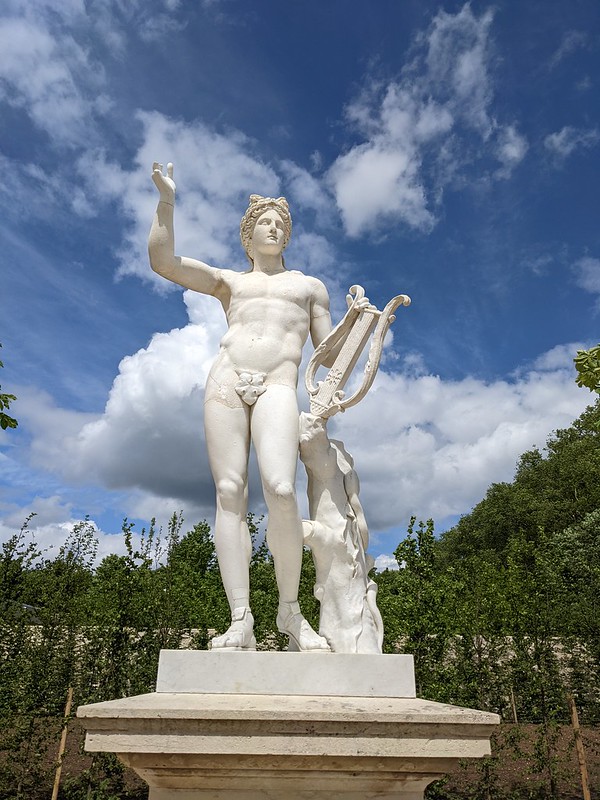 All in all we spent around 5 hours in the gardens without even realising it. The castle will have to wait for another time. I leave you with two more images. The first looking down over the gardens from the castle, with the canal in the distance.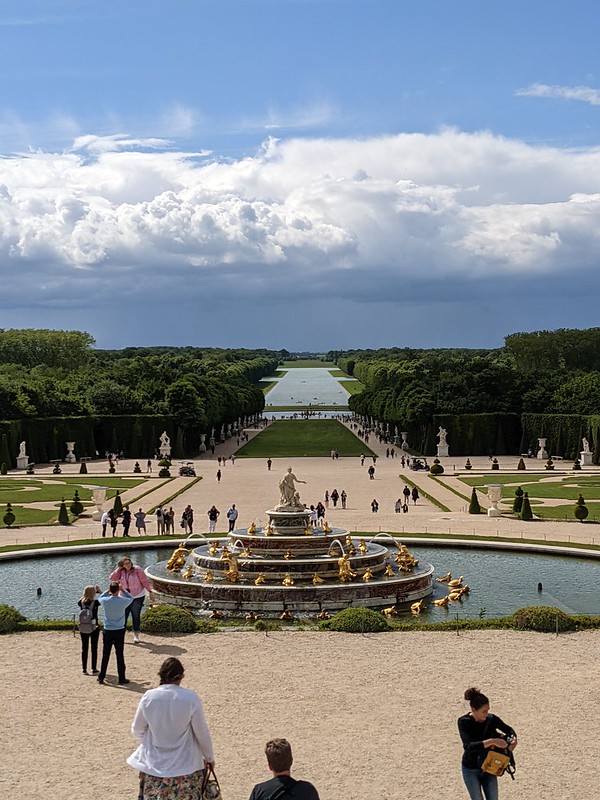 The second a panorama view of the castle looking in the opposite direction to the previous image.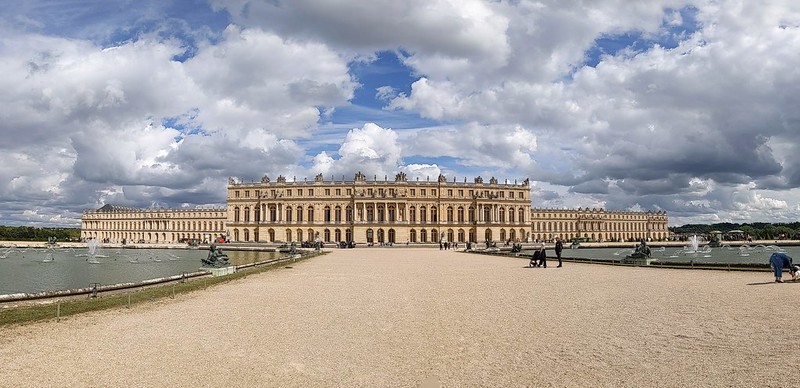 More fountain videos