We spent a week on the beach in Shkorpilovtsi. It's a nice Bulgarian village near the seaside between Burgas to the south and Varna in the north.
The beach was nice and relaxed. Plenty of people camping on the beach. We stayed in a hotel slightly inland. The rooms were too small for a week, most people seemed to only stay for a couple of days.
The first couple of days the sea was a little rough, but this made for good playing in the waves. After that there was a big storm and then sea was calmer. We even managed to get the dog into the water.
We finished the week with a visit to the cousins roof top apartment in Varna. Probably my favourite place for dinner in Bulgaria!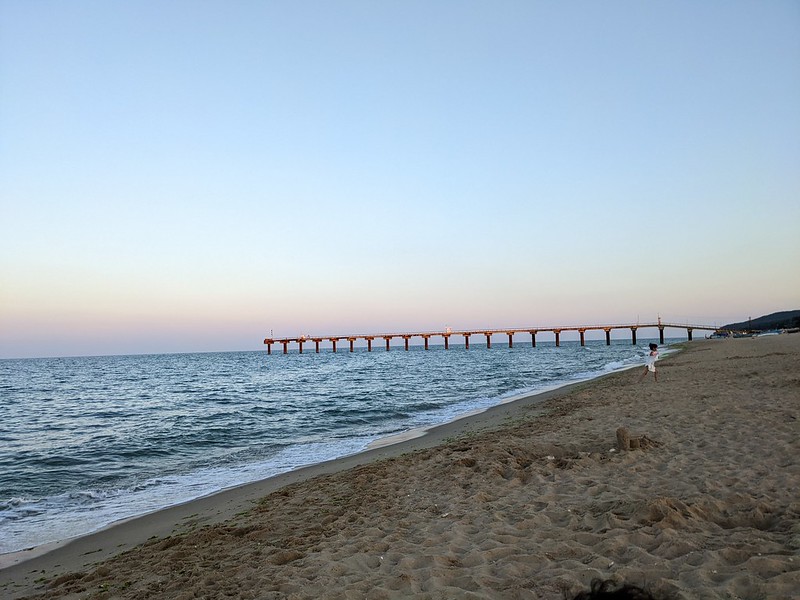 Bulgarian campers on the beach.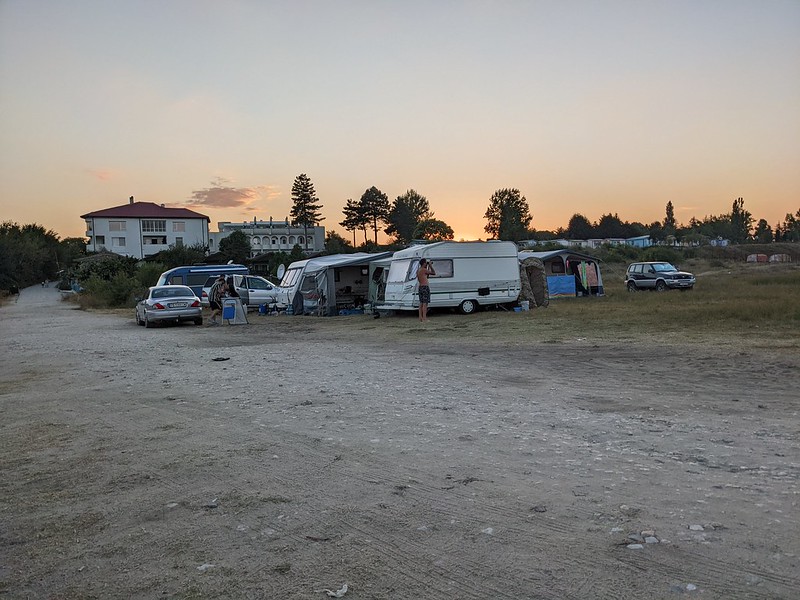 German campers on the beach.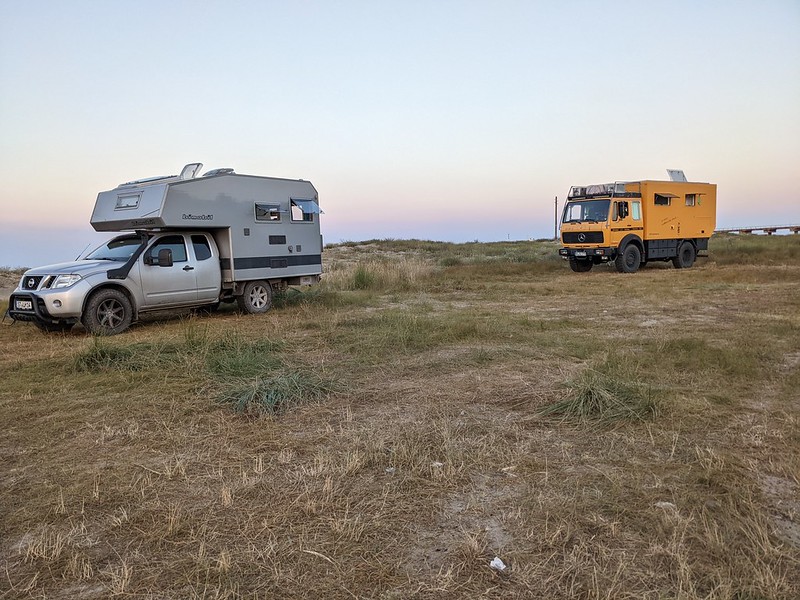 Summer cinema in Shkorpilovtsi.