Los Angeles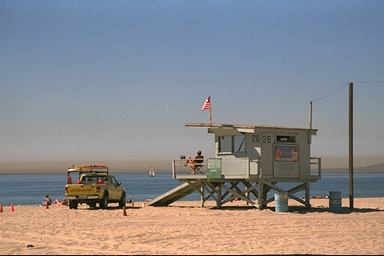 Los Angeles, California was the first port of call on my trip. It is an enjoyable place to stay, especially if you're interested in the entertainment business or just want to relax on the beach. I stayed in Santa Monica and Venice Beach for about a week. Santa Monica is a bit more upmarket and has the famous pier with a Ferris wheel. Venice on the other hand is plain crazy. Especially on Sundays when there beach walk is full of entertainers. You can spend all day just watching performers and entertainers go about their business.
The only gripe, quite a major one, is that public transport in the city sucks. Getting a bus for any great distance is out of the question. It takes roughly two hours to get to Downtown LA from Santa Monica. Also, the people you meet on the buses tend to be from the poorer portions of the populations. Whilst I never felt threatened the few times I did get a bus, it can be quite an intimidating experience. In LA, everybody drives. Having said that the Greyhound buses are ok and a cheap way of moving between cities.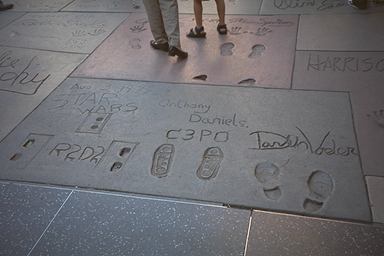 I also stayed a few days near Hollywood Boulevard. This is quite a let down. Apart from the stars on the pavement, the names of which were mostly unknown to me, and Mann's Theatre, there is not a lot to do here. It's quite run-down nowadays as well. Next it was on to San Francisco for a bit of cable car joy riding.
San Francisco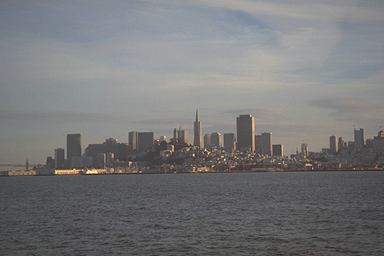 I arrived in San Francisco about one in the morning and checked into the Globetrotters hostel in SoMa - South of Market Street. Great location, since it is only about 5 minutes walk from the centre. San Francisco is probably most famous for two things. The Golden Gate Bridge and Alcatraz. Both are a must. Golden Gate Bridge simply because it's so impressive and Alcatraz because there is actually quite a good self guided audio tour to show and explain the various points of interest and also because it affords good views of San Francisco.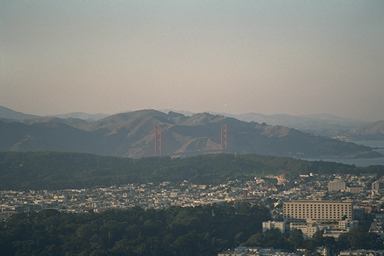 I was fortunate to be able to be in San Francisco for Halloween. In a city with such a good reputation for nightlife and partying, Halloween was excellent. It wasn't quite as far out as one might have expected, but there were plenty of 'characters' hanging around. San Francisco also has plenty of other attractions. Coit tower is interesting, as is the Latin quarter, Lombard Street ("Crookedest Street"), Golden Gate Park and Fisherman's Wharf. In fact I would go as far as to say that San Francisco is the most interesting city I visited in the US, if not anywhere on my trip. I was sad to have leave such a lively place, but I was heading back to LA briefly before heading on to San Diego for a few days.
San Diego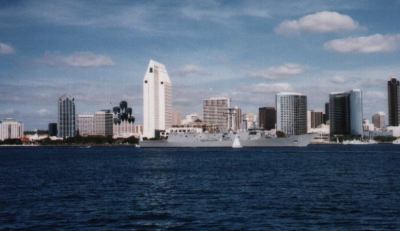 San Diego is nice, but I found it a bit boring, especially if you come there almost directly from San Francisco. Whilst it certainly seemed to be quite an affluent area, there isn't that much to do really. The Gas Lamp quarter is interesting and looks quite attractive. Coronado Island is nice for a day out, as is the Old Town, but what I found nicest is the fact that it isn't congested with traffic and that it is close to Mexico, giving it a nice Latin flair.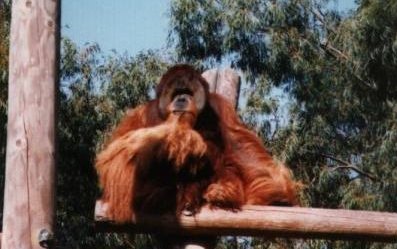 If there is one thing you must go and see, then this is San Diego Zoo. I find zoo's interesting and have thus been to a few and I have to say San Diego Zoo is the best of the lot - by a mile. Even if you don't like zoo's, it's nice to go just for a day out. I had a relaxing few days in San Diego, before heading back to LA and then on to Hawaii.
So after one month's travelling, I was just getting the hang of this backpacking lark and having a great time at that. The people I met along the way were all interesting and friendly. Also I was just getting used to something that would happen over and over again. I would say goodbye to friends, not expecting to see them again and then bump into them three weeks later in another hostel or on the street in a completely different town or even country!